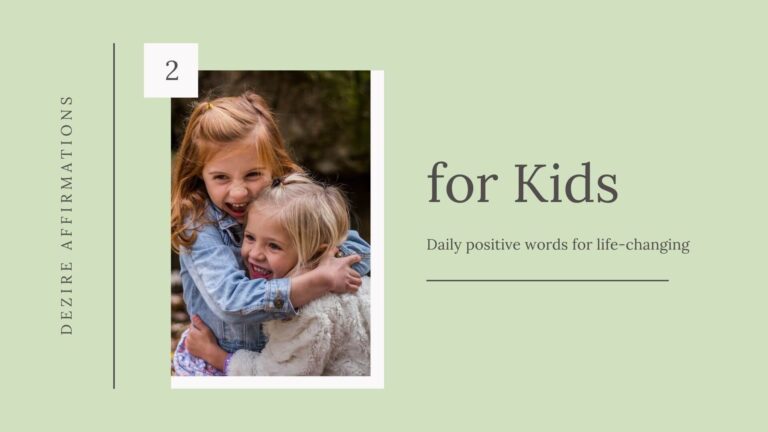 Positive affirmations for kids are similar to affirmations for adult, but they are a little shorter and much easier. So children have no problem to remember them. Kids can learn how to believe in themselves if beginning to think positively.
Thus affirmations can be a useful tool for kids. They can use them to improve their well-being and encourage their creative thinking. Also positive affirmations for children can be used to boost their self-esteem.
The main idea here is that by changing your thinking, it's possible to control your actions and emotions. So you can let yourself to have a life of your dream. In order to improve your results in repeating of affirmations, you can download some of phrases for free.
List 2 of positive affirmations for kids
I am brave
I am funny
All is well
I am a good friend
I am perfect as I am
My voice is valuable
Kids' Affirmations in the pictures for visualization
To sum up, if you want to know more about positive affirmations and how to use them correctly, please, don't stop here and also read the articles below. This can help you a lot on your way to the better life.
How to use positive affirmations in your everyday life?
Let's find out how to use affirmations in the best way and when you should read your affirmations.
What can be done to improve the efficiency of affirmations?
Explore if positive affirmations really work. How to increase their power? Here are the most helpful things.
How to write your own affirmations?
Let's see how to write your own positive affirmations in the best way.
Why don't affirmations work for everyone?
Finally, let's find out why some people fail in repeating of affirmations.