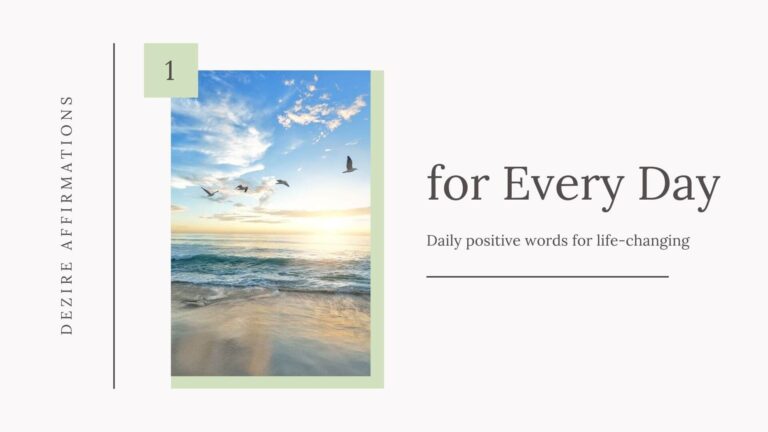 Positive affirmations for every day. Who does not wish each and every day to be crammed full of happiness and enthusiasm for life? It may be hard to have that attitude currently, however if you perform a few of these affirmations daily, you will see the way they transform your daily experiences.
Positive affirmations are a good way to maintain a peaceful state of mind. Here's a list of powerful daily affirmations to improve your way of thinking!
The main idea of affirmation repeating is that by changing your thinking, it is possible to control your actions and emotions. So let yourself to have a life of your dream. In order to improve your results in repeating of affirmations, you can download for free some phrases.
List 1 of positive daily affirmations
Every moment in life brings a choice for me
I choose happiness and no matte what my circumstances
I can do anything for a day
Today is going to be a great day
I can and I am successful in my life
I always take a chance that this day can give me
Everything is possible
More positive and powerful affirmations for daily use.
Affirmations for every day in the pictures for visualization
So if you want to know more about positive affirmations and how to use them correctly, please, don't stop and also read the articles below:
How to use positive affirmations in your everyday life?
Let's find out how to use affirmations in the best way and when you should read your affirmations.
What can be done to improve the efficiency of affirmations?
Explore if positive affirmations really work. How to increase their power? Here are the most helpful things.
How to write your own affirmations?
Let's see how to write your own positive affirmations in the best way.
Why don't affirmations work for everyone?
Finally let's find out why some people fail in repeating of affirmations.