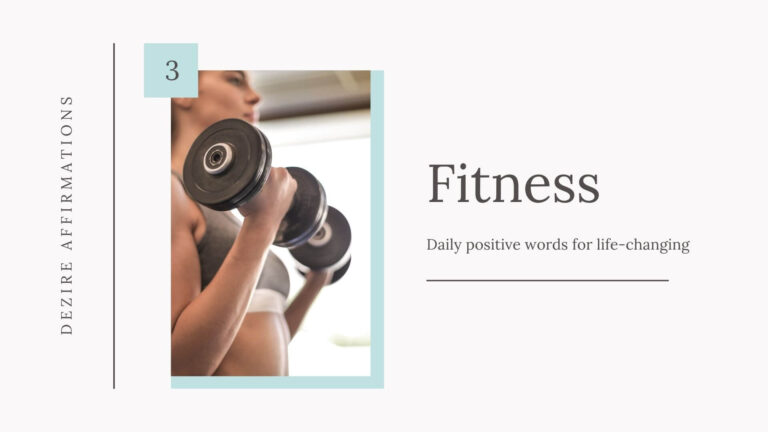 Training with positive fitness affirmations, as a system fitness program, was developed in the USA, and has long been used in many fitness clubs. By the way it was named IntenSati. 'Inten' came from 'intention' and 'Sati' came from 'awareness' (the translation from one of the languages of India). That is, conscious intentions. So, you can use these fitness affirmations to make your daily training more effective.
Here is a list of positive affirmations for fitness to help you increase the efficiency of your daily sport exercises and be more healthy. You can read about affirmations meaning here.
As a matter of fact, many people confirm that their psycho-emotional background improves when using positive words and life changes for the better. Thus try this list of fitness affirmations to increase the effectiveness of your sports training.
Also in order to improve your results in repeating of affirmations, you can download for free some phrases. You can print these positive statements on your home printer or order a copy at your local print shop.
List 3 of positive fitness affirmations
To eat well and exercise regularly are easy for me
I love fitness and enjoy all my exercises
My workout brings me good health and slim body
I enjoy my workouts very much
I am fit and healthy
More positive and powerful affirmations for fitness.
Affirmations in the images for visualization
If you want to know more about positive affirmations and how to use them correctly, please, don't stop and also read the articles below:
How to use positive affirmations in your daily life?
Let's find out how to use affirmations in the best way and when you should read your affirmations.
What can be done to improve the efficiency of positive phrases?
Explore if positive affirmations really work. How to increase their power? Here are the most helpful things.
How to write your own affirmation lists?
Let's see how to write your own positive affirmations in the best way.
Why don't affirmations work for everyone?
Finally, let's find out why some people fail in repeating of affirmations.