Affirmations to Attract Love - List 1
If you desire to make your current romantic relationship better or meet a new love, this list of affirmations to attract love can help you with that.
Affirmations are expressions that you need to read regularly in order to change your way of thinking and improve self-esteem. You can use these affirmations to attract love or create your own lists of affirmations.  
The main idea is that by changing your thinking, it is possible to control your actions and emotions. Let yourself to have a life of your dream. In order to improve your results in repeating of affirmations, you can download for free some phrases. You can print these positive quotes on your home printer and hang them on the wall.
List 1 of positive love affirmations
I love others as extensions of my own Self, and of the love I feel from God
I give love and I receive love back
I attract more love in my life
I am source of love
I radiate love, so my life is full of love
Affirmations in the pictures for visualization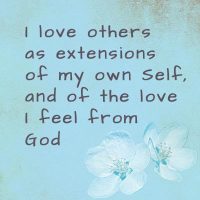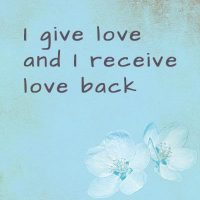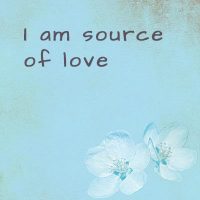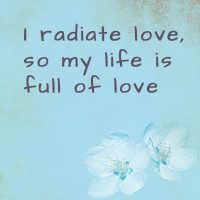 If you enjoy this post, please like it or share 
Affirmations to Attract Love – List 1