Morning Affirmations - List 4
These morning affirmations are good for the right start the day. You can use them like a cup of coffee. Here are some tips for receiving the most from these early morning affirmations. First, read these positive affirmations immediately when you get up in the morning for the top results.
By absorbing these affirmations prior to going on with other chores you will ensure you begin the day positively and it is sure to last all day long. Second, as with every affirmation repetition does wonders and each time you repeat it or see it again is going to help you further implant them into your unconsciousness, thus permitting you to gain the top benefits from them.
The main idea is that by changing your thinking, it's possible to control your actions and emotions. Let yourself to have a life of your dream. In order to improve your results in repeating of affirmations, you can download some of positive phrases for free.
List 4 of positive affirmations for morning
I am excited about today
I am smart, kind and beautiful
My day is filled with hope and opportunities
I have everything I need to be happy right now

My mind is filled with positive thoughts

I become luckier and more successful every day
Today will be a perfect day
Affirmation pictures for visualization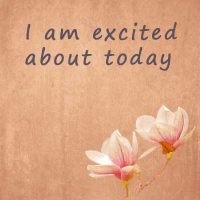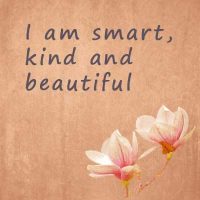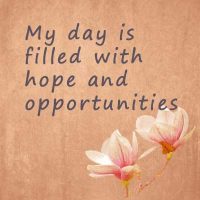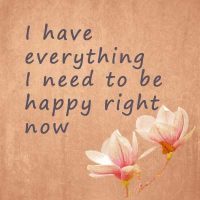 If you enjoy this post, please like it or share 
Morning Affirmations – List 4