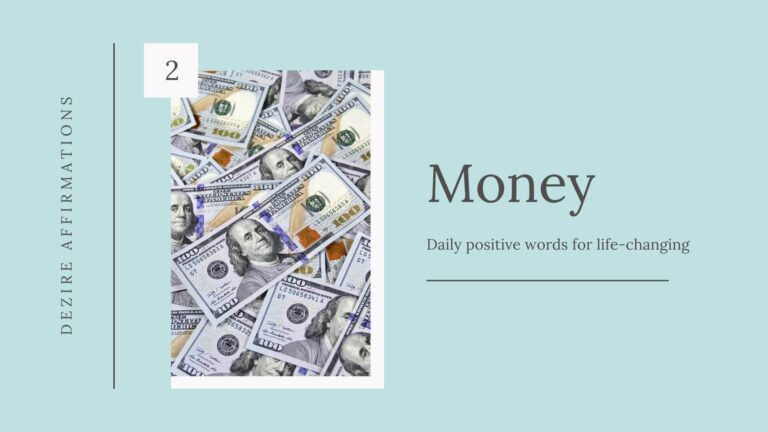 Do you want to make more money? I think the answer is clear 🙂 Would you like to get rich? Do you want to have abundance and wealth in your life? Use these positive affirmations for money attraction if you want to improve your money level. And remember, you have to believe in what you're saying.
Affirmations for money help purify our thoughts and improve standard of living. Positive affirmations can help you become abundant and rich. If you'd like to load good and powerful affirmations for money into your subconscious, repeat this list of money affirmations twice a day. It help to improve your mood and also it increases the cash flow coming in your life.
The main idea is that by changing your thinking, it's possible to control your emotions and actions. Let yourself to have a life of your dream. In order to improve your results in repeating of affirmations, you can download for free some phrases. You can print these positive quotes on your home printer and hang them on the wall.
List 2 of positive money affirmations
Money is joyfully attracted to me
I welcome unlimited income in my life
Money is easy for me
I always have enough money for everything I need
I love money, so it loves me back
My actions create constant prosperity
I am prepared to work even harder to be successful
More positive and powerful affirmations for money.
Affirmations in the pictures for visualization
Finally if you want to know more about positive affirmations and how to use them correctly, please, don't stop and also read the articles below.
How to use positive affirmations in your everyday life?
Let's find out how to use affirmations in the best way and when you should read your affirmations.
What can be done to improve the efficiency of affirmations?
Explore if positive affirmations really work. How to increase their power? Here are the most helpful things.
How to write your own affirmations?
Well let's see how to write your own positive affirmations in the best way.
Why don't affirmations work for everyone?
Let's find out why some people fail in repeating of affirmations.