Money Affirmations - List 1
Any kind of achievements starts in your thoughts at first. This list of positive money affirmations can make you wealthy. Affirmations for money help purify our thoughts and improve standard of living.
Positive affirmations can help you become abundant and rich. If you'd like to load good and powerful affirmations for money into your subconscious, repeat this list of money affirmations twice a day. 
The main idea is that by changing your thinking, it's possible to control your emotions and actions. Let yourself to have a life of your dream. In order to improve your results in repeating of affirmations, you can download for free some phrases. You can print these positive quotes on your home printer and hang them on the wall.
List 1 of positive money affirmations
I am blessed with financial abundance
Money comes to me easily
Wealth is attracted to me
My income increases every day
I am open to receive more money
Money flows easily to me
I am thankful for my wealth and prosperity
Affirmations in the pictures for visualization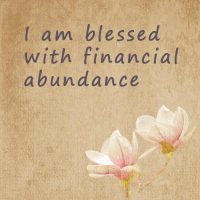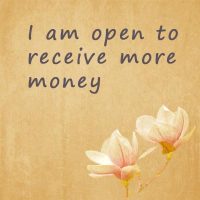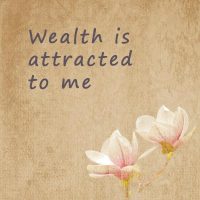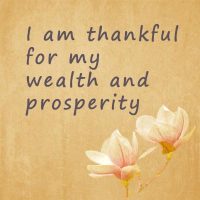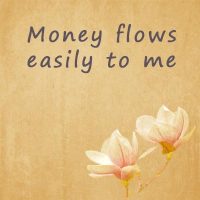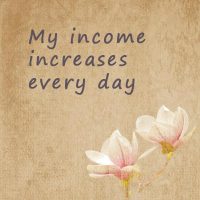 If you enjoy this post, please like it or share 
Money Affirmations – List 1